Full-Time Programs
The Analyst Development Program (ADP) is a 2-year program designed for new grads hired at Capital One as Business Analysts, Strategy Analysts and Data Analysts. ADP is our launch pad for new associates, giving them a well-rounded set of job-specific skills through four weeks of hands-on learning, ongoing education, and strategic placement in amazing roles.
Problem Solving

Beyond simply pulling data, ADPs have become great problem solvers by using data to tackle real-world problems.

Storytelling

Whether within their team or to senior audiences, ADPs are considered storytellers, presenting to their audience in an intuitive way.

Empathetic Leadership

ADP fosters in its associates an ability to empathize with others, leading the organization by example.
Associate Spotlights
Andre

ADP

"I wanted to work for a company where I could make decisions based on data."

Laura

ADP

"When job searching, it was important to me to find a company that is widely known and recognized as a leader in its field. I got exactly that and more with Capital One."

Teju

ADP

"I get to do big things that I can actually see making impacts."

Christina

ADP

"I think the way we do analytics here makes it really easy to transfer your skills into any industry."
Internship Programs
The Analyst Internship Program (AIP) is a 10-week internship for Business Analysts, Strategy Analysts, Data Scientists, and Data Analysts, offered the summer before an intern's senior year of college. The AIP's mission is to provide interns with the opportunity to develop a well-rounded analytical skillset, build leadership skills in the professional setting, and leverage new technology to find innovative solutions for our customers.
Hands-on Experience
Interns are placed on exceptional teams with real projects throughout Capital One, allowing them to actively contribute to the overall success of their team.
Networking
Throughout their 10 weeks, interns will hear from many executive speakers and build relationships with their executive mentors, managers, teams, and other interns in the program. The AIP hosts networking events, trainings, and an intern offsite to help build lasting relationships.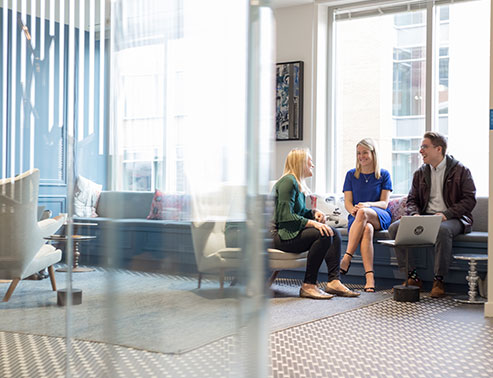 2019 Fortune 100 Best Companies to Work For

2018 Most Attractive Employer – Universum

2018 Top Internship Programs – Vault