Full-Time Programs
The Analyst Development Program (ADP) is a 2-year program designed for new grads hired at Capital One as Business Analysts and Data Analysts. It's our launch pad for new associates, giving them a well-rounded set of job-specific skills in two distinct roles through hands-on learning, ongoing education, and strategic placement in amazing roles.
Problem Solving

Beyond simply pulling data, ADPs have become great problem solvers by using data to tackle real-world problems.

Strategic Influence

While working with colleagues across product, tech, sales, operations, design, data science, engineering, and finance, ADP associates act as a business consultant driving recommendations and implementing solutions in an environment that values your unique insights.

Innovation

ADP associates create new solutions by collaborating with passionate and talented people across the company in our mission to meet customers where they are and positively impact their lives.
Internship Programs
The Analyst Internship Program (AIP) is a 10-week internship for Business Analysts, Data Scientists, and Data Analysts, offered the summer before an intern's senior year of college. The AIP's mission is to provide interns with the opportunity to develop a well-rounded analytical skillset, build leadership skills in the professional setting, and leverage new technology to find innovative solutions for our customers.
Hands-on Experience
Interns are placed on exceptional teams with real projects throughout Capital One, allowing them to actively contribute to the overall success of their team.
Networking
Throughout their 10 weeks, interns will hear from many executive speakers and build relationships with their executive mentors, managers, teams, and other interns in the program. The AIP hosts networking events, trainings, and an intern offsite to help build lasting relationships.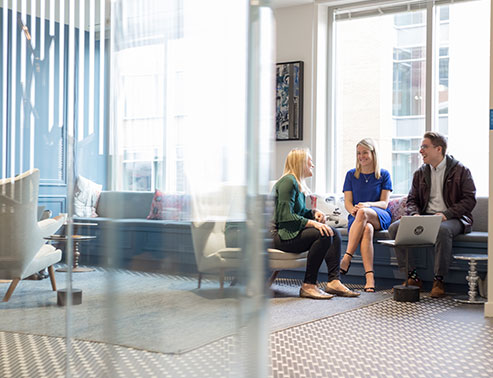 2020 Fortune 100 Best Companies to Work For

2018 Most Attractive Employer – Universum

2018 Top Internship Programs – Vault

Best Workplaces for Millennials