The Strategy Associate Role
As a Strategy Associate, you will have the unique opportunity to help shape the direction of one of the largest financial institutions in the country while developing world-class consulting skills. You will work as an integral member of small project teams, tackling company-defining strategic issues and advising the company's most senior executives. The skills and exposure you will gain—through professional development programs and diverse projects and rotations—will set you up for success in your career.
Fast-paced Projects
You will work on projects that typically last 3-4 months, ensuring a rich variety of experiences. From the outset, you will be empowered to own influential pieces of qualitative and quantitative analysis, present your findings to clients, and identify opportunities to push the project forward.
Explore a Project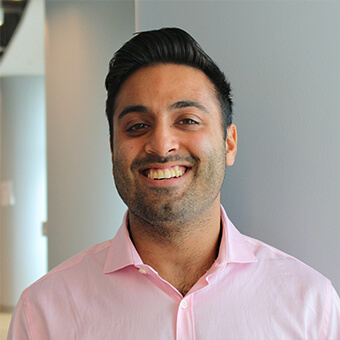 Imren Johar's Project
Growing Our Presence in E-Commerce
My Project
I worked closely with Capital One's corporate development and credit card leadership teams to evaluate a promising e-commerce acquisition. My team helped formulate an understanding of the current e-commerce marketplace, and we identified potential players who could add value to Capital One's business. We then helped senior leadership articulate a vision for the company's ongoing e-commerce strategy.
My Role
Our team first went to work understanding the evolution, current structure, and future development of the e-commerce marketplace. We analyzed the growing space of price comparison and deal providers, as well as the competitive positioning of companies in those spaces. We also looked at how trends in e-commerce have affected Capital One's business. After the initial research phase, we evaluated the ways in which consumers interact with online shopping, and sought to better understand the distinct phases of the consumer shopping journey. Based on this understanding, we were able to identify gaps and customer needs in each phase of the e-commerce shopping process. We then developed a perspective on the value and potential of an e-commerce acquisition target, as well as additional areas of investment that could help us build a holistic e-commerce offering.
Project Result
We ended the project with a grounded understanding of the e-commerce marketplace as well as the role of Capital One in facilitating e-commerce. In the months following the project, our recommendations led to the acquisition of Wikibuy – a tool that helps customers get the best prices when shopping online.
Tailor-Made Rotations
Within your first two years, you will have an opportunity to "go on rotation," working directly in another division of Capital One for several months. In the past, Associates have worked as product managers, data analysts, and other roles across the organization.
Explore a Rotation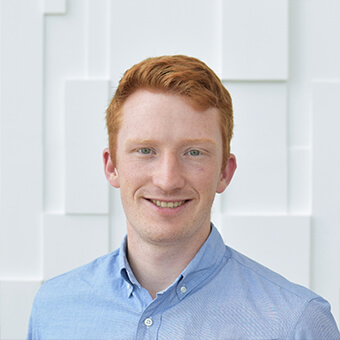 Tom Mingey's Rotation
Expanding Rewards for our Customers
My Rotation
I worked with Capital One Upmarket, a team dedicated to providing best-in-class card experiences for our Quicksilver, Venture, and Savor cardholders. Upmarket had recently launched a Miles Transfer program that allowed customers to redeem their earned rewards by transferring them to airline frequent flyer programs. I was part of the core team that formed new airline partnerships and built a promotional strategy around the nascent program. We ultimately launched a Miles Transfer campaign to millions of customers.
My Role
During my rotation, I was able to take the problem-solving skills I developed in the Strategy Group and apply them to a dynamic role focused on a customer-facing program. One of my major workstreams was meeting with credit card influencers to get their input on building a promotionals strategy and marketing our Miles Transfer partnerships. This first-hand research helped me identify opportunities across our customer targeting, branding, and planned campaigns. Following the launch of our campaign, I also analyzed performance monitoring to parse out changes in customer behavior and determine the financial impacts of our program.
My Experience
My rotation gave me a newfound sense of connection to and understanding of the people that our company is dedicated to serving — our customers. Additionally, I gained experience scaling up a new program. Seeing my team's work go live with our promotional campaign was insanely cool.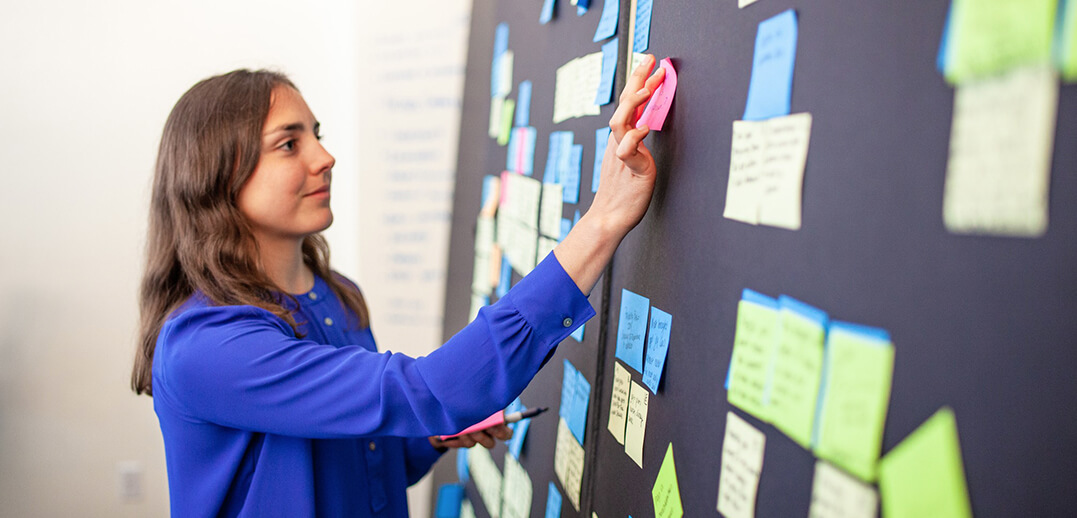 Personalized Development
We are intensely focused on each Associate's individual success. Over your time in the Strategy Group, you will receive the support necessary to grow your skills quickly, including an extensive formal training curriculum and individual mentorship from leaders in the group.
A Career Springboard
The strategy team serves as a launchpad for your career. Over 90% of associates who have gone on to business school have attended a top 5 program, and our alumni have a strong track record of founding startups and becoming leaders in business, tech, government, and non-profits.
Career Progression
Associate

Out of college, you will begin your career as an Associate. Associates conduct analysis, shape their team's answer to the case, and present their findings to clients. Associates also take on internal responsibilities, such as overseeing recruiting at their alma maters and coordinating group activities.

Sr. Associate

Associates who distinguish themselves become Senior Associates. Senior Associates assume greater responsibilities within their project teams, often leading multiple workstreams, and continue to develop advanced problem-solving, analytical, and communication skills.

Manager/Sr. Manager

When Senior Associates demonstrate a strong base of consulting skills and the ability to lead a team, they become Managers. Managers run the day-to-day operations of a project. They oversee the work of one or more Associates and are responsible for project deliverables and many client relationships.

Director/Sr. Director

Directors own the overall strategic question the project is focused on and are responsible for influencing the direction of the work. A Director must build senior client trust by developing a strong working relationship and delivering meaningful, needle-moving work.

Vice President+

VPs oversee multiple projects and often work with a small set of executives for an extended period of time. Sought after by senior leaders throughout the company as thought-partners, they support and influence business decisions at the highest levels.
A Week in the Life of an Associate
Monday
12PM: Qualitative Research
3PM: Qualitative Research
6PM: Qualitative Research
Friday
3PM: Developmental meeting